What are redirects?
When you navigate to a webpage it will transfer you to either a different location in that website or an entirely different website.
Browser Cache
If you've added or removed a redirect and it doesn't appear to be working, please clear your web browsers cache, or try incognito/private mode.
Creating a redirect
Login to the Web Hosting Control Panel by doing one of the following: using the login information provided in the email or navigate to the Billing Area then My Services to retrieve your login.

To the right, click Create New Redirect.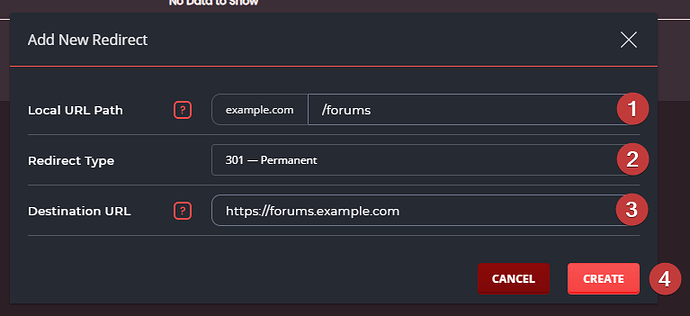 This example would redirect users attempting to access example.com/forums to forums.example.com