If you wish to remove a credit / debit card to prevent automatic capture of money or if you wish to change the card, you can do so by following the guide below.
Click Here to be taken to the Payment Methods page on our Billing Area Portal.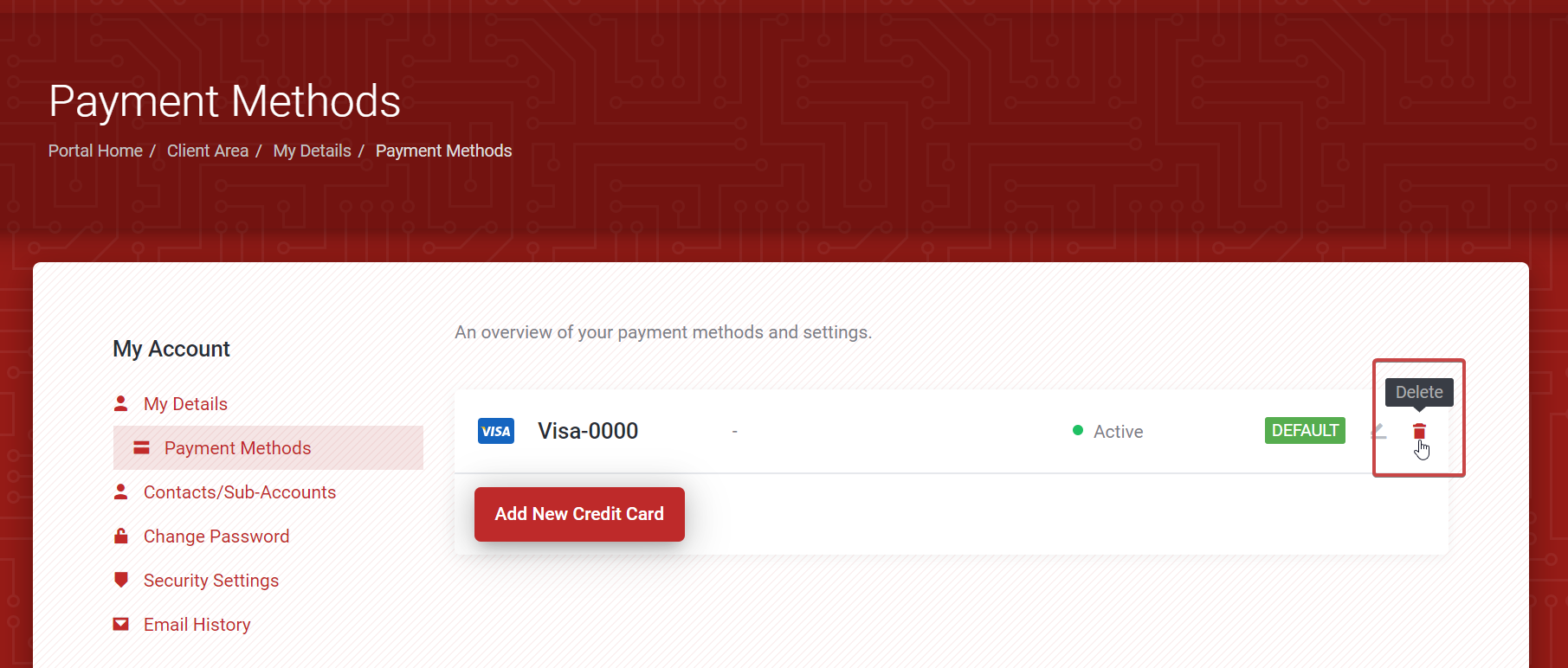 Credit/Debit Cards are not stored on our servers, we use an external, secure payment processor, Stripe to handle the transactions, processing and storage.
Related Articles: